We have a wide variety of Gel candles, Pictures and more information to follow. Please check back for updates or email for pictures or requests!
Gel candles are beautiful and versatile and can be made in may ways! So many we can't list them all, so its up to you! Have an idea or use one of ours. We'll try to make it just what you want.
Here are some ideas of candles we can make:
Fish bowls, seascapes, wine glasses champagne glasses, mixed drink glasses, other beverages, fruit jars, old fashioned canning, colored glass containers, votives, octagons, round glasses!
We can add just about anything that will make your candles special. Must be non flammable glass and wax objects work best we also use glitter and shells.
Picture examples: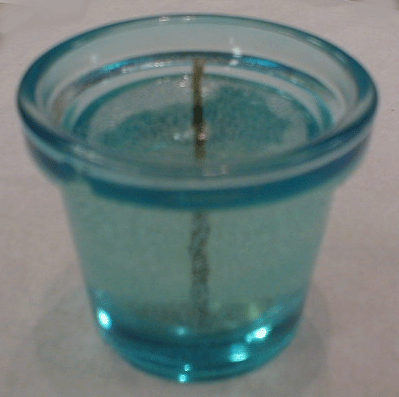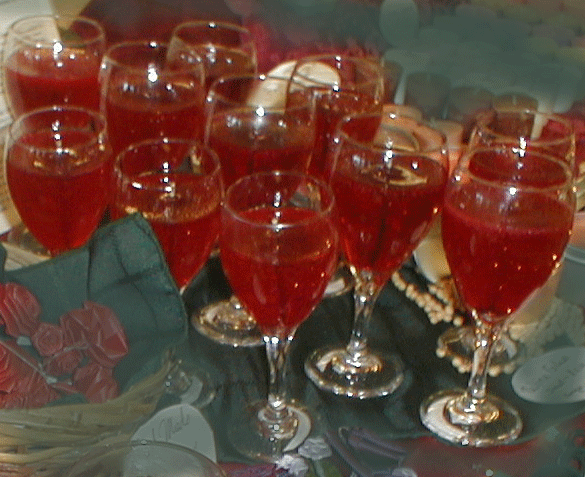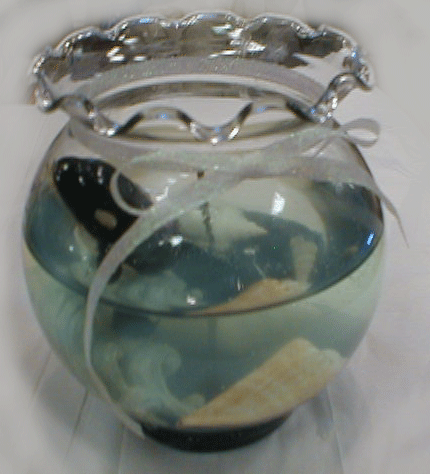 Check out our soy candles too!
.*.*Soy *Sensations *Candles*. *